View All Recipes
Aloo Gobi Chicken Stir-Fry
Did you know my Aloo Gobi masala kit isn't just for vegetables. Stir-fry some chicken thighs with the mix and serve with a crisp summer salad for a delicious easy meal.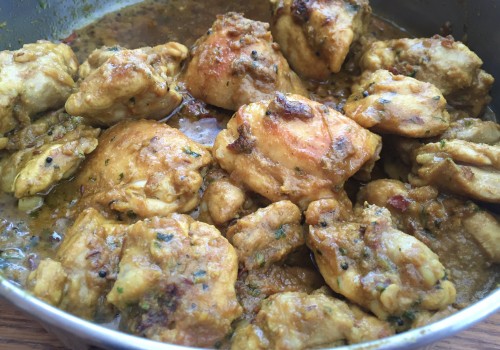 Ingredients
1 x Badu's Aloo Gobi Masala Mix
9 x Skinless chicken thighs (enough for 4)
1 x Lemon (cut into wedges to serve)
Method
Add Badu's Aloo Gobi Masala Mix to the chicken thighs and set aside to marinate for an hour.
Transfer the marinated chicken to a heated frying pan.
Stir-fry on a high heat for 3 – 5 minutes.
Reduce heat and simmer for 12 – 15 minutes until the chicken is cooked.
Serve with a wedges of lemon and a crispy salad.