View All Recipes
Chef Lucca's Tuscan Green Bean Flan
I recently visited a cookery school in Tuscany. Of the many classic Italian dishes Chef Lucca showed us, my favourite was the Green Bean Flan. This is really easy to prepare and is the perfect alternative to plain vegetables with your Sunday roast. Enjoy!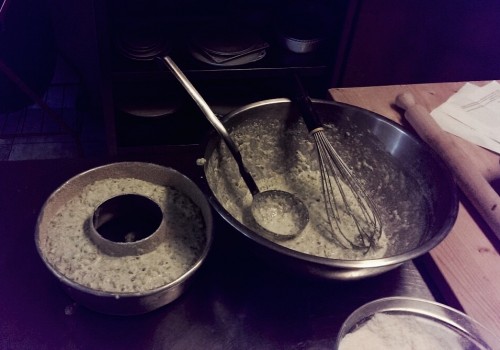 Ingredients
500g of green beans
1/2 litre fresh double cream
4 eggs
200g of Parmesan grated
Bread crumbs for coating
Salt and pepper
A few chilli flakes
Method
Boil the green beans until soft then leave them to cool
Using a food processor chop up the beans
Mix in cream and beaten eggs
Now add the parmesan and the seasoning
Butter and coat the baking dish with bread crumbs
Place the mixture in a savarin ring baking dish and bake for 20 to 25 minutes at 170 degrees in a bain-marie.